LIFE Academy is proud to announce Dr. Matthew Matimbwi from Tanzania as the Change Agent of the Year 2021. Matthew have been chosen because of his dedicated work for sustainable development especially his long-lasting engagement for renewable energy solutions through the organisation TAREA and in cooperation with local, regional and international actors in the field.
LIFE Academy has been collaborating with Matthew in both our Energy Efficiency (EE) programs and also our ongoing Renewable Energy Programmes (REP) were Matthew has been a great mentor for the participants.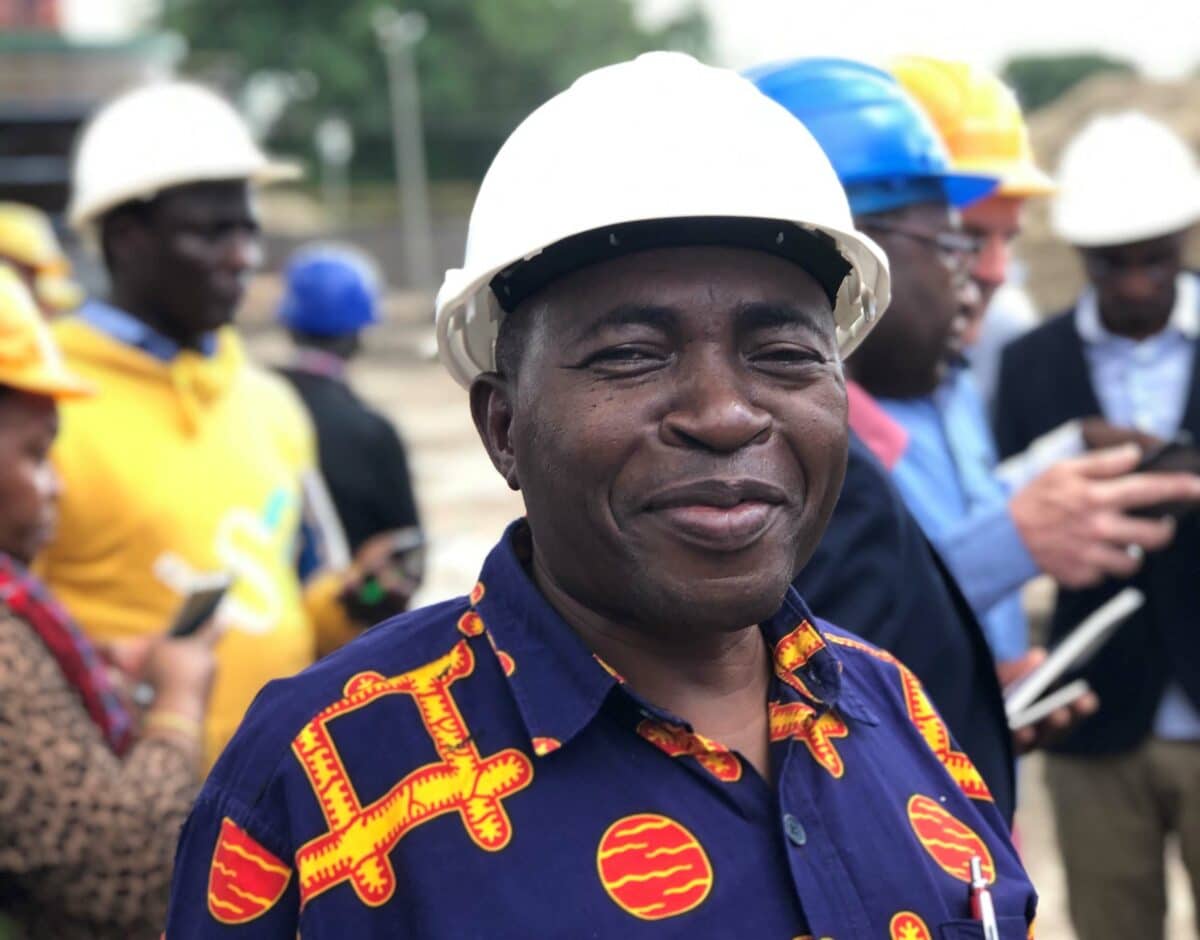 Hi Matthew Matimbwi! Congratulations to the award, how do you feel?
I am feeling very honoured.
Can you tell us about your organisation, TAREA?
Tanzania Renewable Energy Association (TAREA) is a member based non-profit business association that works to promote renewable energy and energy efficiency in Tanzania Mainland. It was founded in the year 2001. TAREA promotes sustainable energy through advocacy, capacity building, awareness raising, business promotion, participation to the standards development and enforcement, and support to the implementation of renewable energy and energy efficiency programs. TAREA has total of 877 members consisting companies and individuals. It is the umbrella private sector association that represents the private renewable energy and energy efficiency actors in dialoguing with the Government of Tanzania.
You will be awarded with USD 1 000. Do you have any idea what the money will be used for?
I will use the funds for implementing a "school program". It is the program that I have been using to encourage girls at the secondary school to pursue science subjects and think of solar technologies.
You were a participant of LIFE Academy training program on Wind Power (WP) 2010. What knowledge and experiences did you bring from this program?
The knowledge and experiences that I brought from the WP2010 was on the potentials of the wind power to generate electricity and feed to the grid. The knowledge helped me to convince Ministry of Energy – Tanzania to use the wind in Tanzania for power generation. Currently, there are projects with total of 300MW that will be developed in Tanzania. I was among the people who convinced the Government of Tanzania to increase renewable energy in the energy mix.
What is your driving force?
My driving force is to release communities from the use of fossil sources of energy that contribute much to the climate change. I want to see that the graph of climate change, like atmospheric temperature, attaining the negative slope.
General Information about Change Agents
A Change Agent is a person, trained by LIFE Academy to act for a sustainable development in their organisation and country. There are more than one thousand LIFE Academy Change Agents in 80 countries all over the world that are part of the LIFE Academy global network.
The change agents create true value for their organisations and they have their focus on making changes that are sustainable, with a holistic approach taking both the environment, social and economic issues in consideration.
In the work for our common sustainable future it is very important with role models that can inspire more people to take action for sustainable solutions. To encourage our role models, the change agents in our network, we award a Change Agent of the Year. In 2015, Ms. Fasika Minde was selected as the Change Agent of the year, in 2016, it was Dr. P. Kanagavel that secured the honor and in 2018 Ms. Jackie Namakula received the award. In 2019 Ms. Margaret Mutsamvi was chosen Change Agent of the Year. Last year, 2020, Ms. Lucia Marroquín Mendoza was chosen to be the Change Agent of the Year.