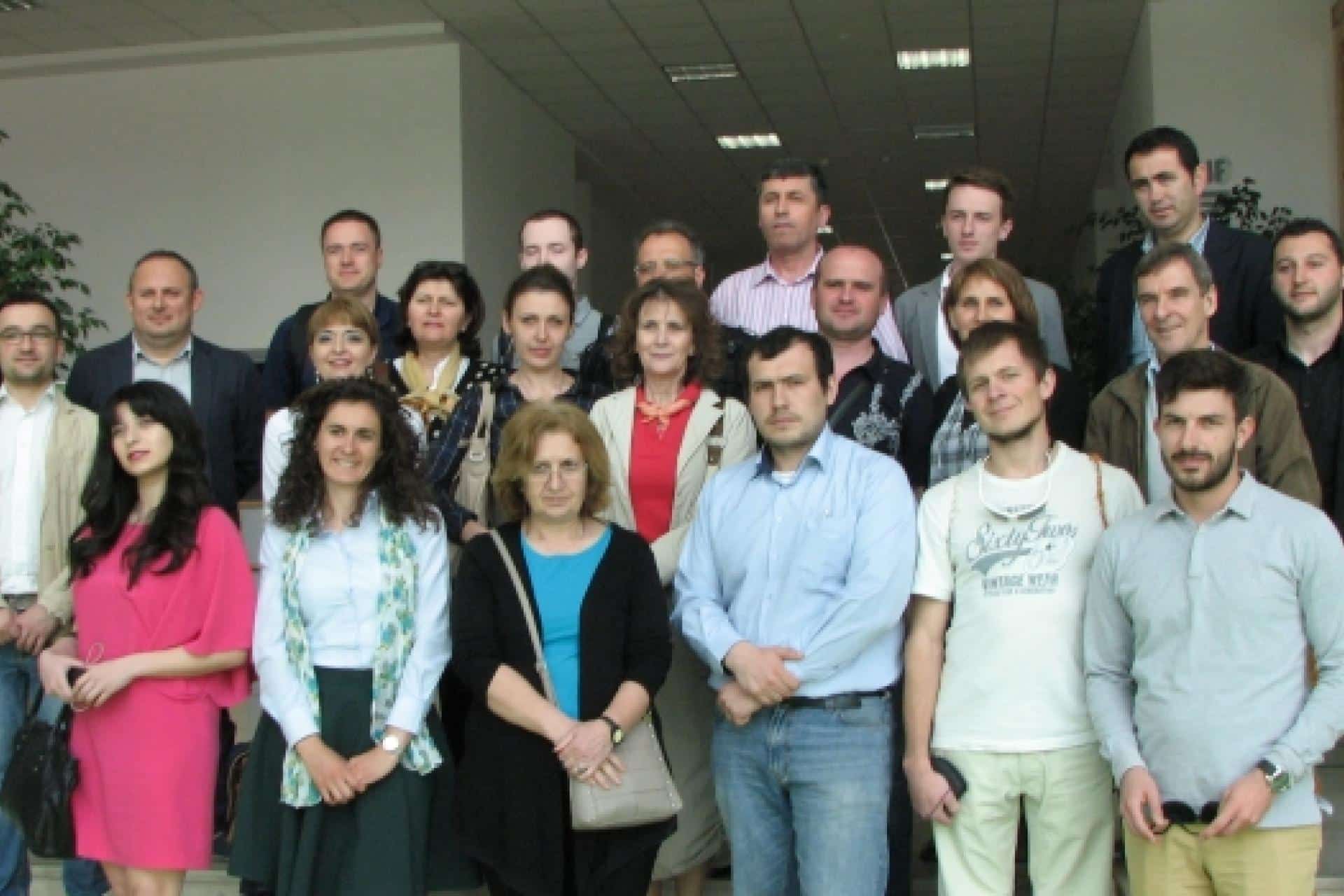 Wednesday April 23rd marked the last day of the regional phase of the International Training Program on Efficient Energy Use and Planning 2014C which was held in Tirana, Albania. Total 25 representatives from the public sector, non-governmental organizations and private sector from Albania, Kosovo, Georgia, Moldova, Serbia and Ukraine participated in the regional phase.
During the program the participants had the opportunity to visit the Albanian Ministry of Energy and Industry with a welcome from Deputy Minister Mr. Ilir Bejtja and Director at the Department of Renewable Energy Sources and Energy Efficiency Mr. Gjergji Simaku. The training program also included a visit from Ms. Lisa Fredriksson, councellor of the Embasy of Sweden in Tirana, study visits to Polis University and Izoterm among others, and presentations bout the SEAP for Tirana, monitoring of the National Action Plan for Energy Efficiency, and more.
As a part of the training program the participants also presented their Progress Reports from their Change Projects with coaching from Kristina Landfors as well as having group work on the roadmap for development in energy efficiency in all respective countries. This marked the Phase 4 of the training program which will finalize during the fall of 2015 with the conclusion of all the change projects of the participants.