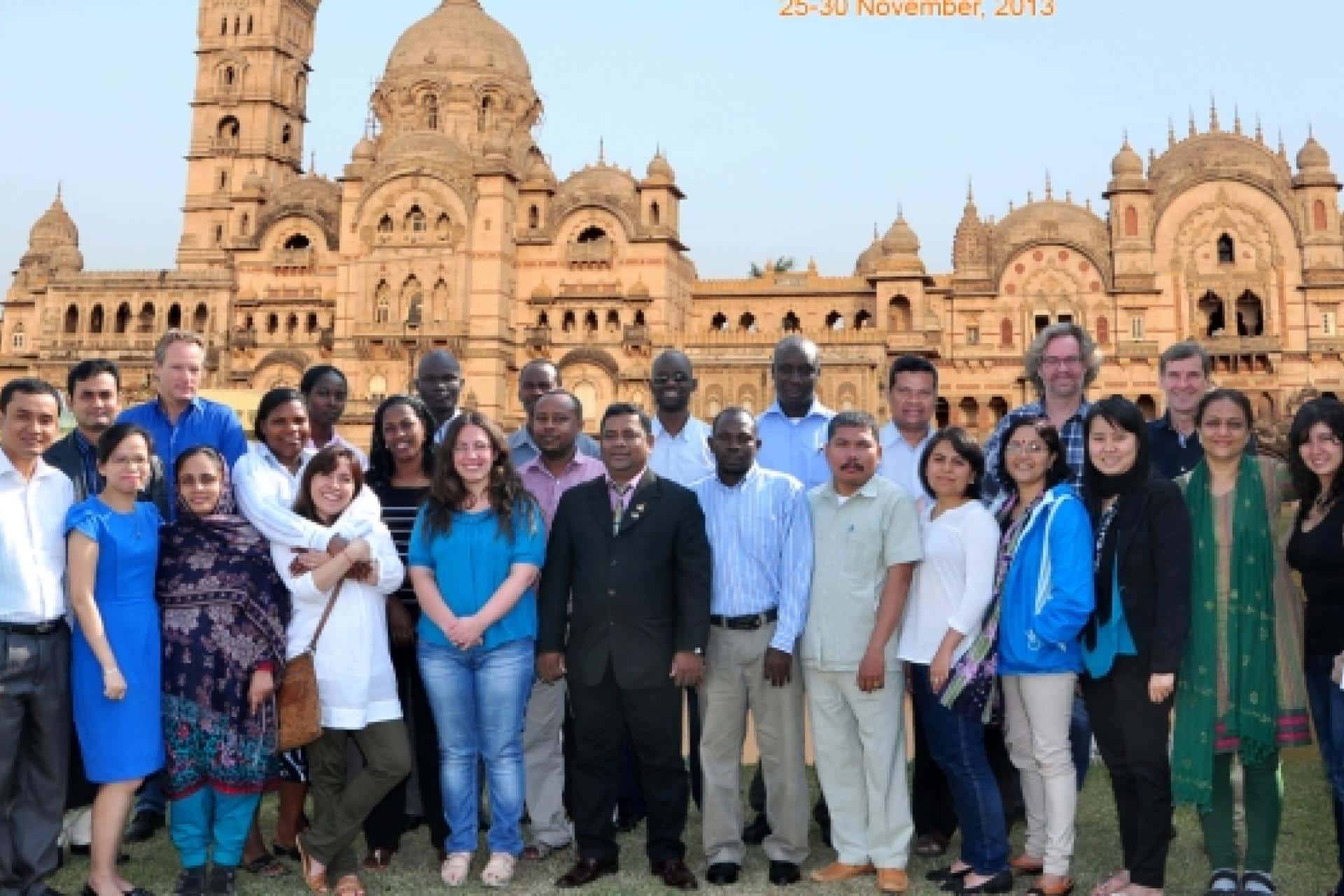 LIFE Academy has successfully completed the Regional Phase of ICT and Pedagogical Development (ICT2013A) training program. The program was held in cooperation with 'The M.S. University of Baroda' in Vadodara, India from 25 November to 30 November, 2013. 25 participants from various countries across Asia, Africa and South America met to interact on the progress of the implementation of their Change Projects and to learn from the Indian experience on ICT in education and through study visits and interactive lectures.
In the picture, the participants against the historic backdrop of Laxmi Vilas Palace in Vadodara, along with Professor Karanam Pushpanadham (M.S: Universrity of Baroda) and Bo Gillgren, Henrik Hansson, Lars Glimbert (LIFE Academy).
Click here to read about the exclusive 'we.learn.it.' project that was introduced to the participants as a resource guide to enable learning and utilising ICT in education.