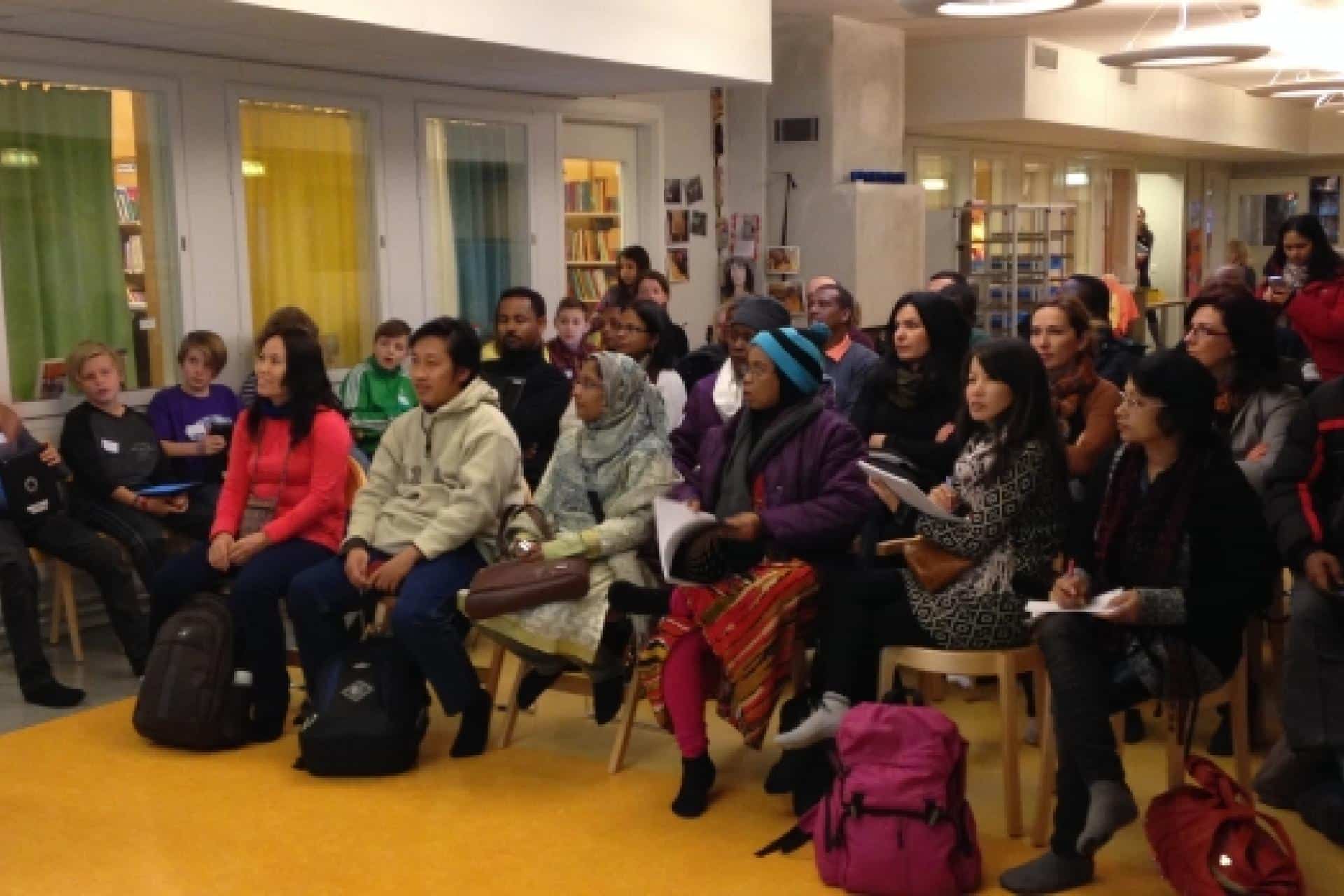 The Sweden phase of the International Training Program on ICT and Pedagogical Development (ICT2013B) was successfully completed on February 20, 2014. The program was held January 28 – February 20, 2014 and included participants from different countries in Asia, Africa and Europe. During the training in Sweden, they presented their respective Change Project ideas, exchanged country situations, participated in group discussions and case study analyses, attended classroom lectures and visited various academic and professional institutions in Karlstad, Säffle and Stockholm to gain an overall conceptual and practical knowledge on various aspects of ICT for Pedagogical Development.
The Regional Phase of this training is to be held in one of the participating countries in Africa in October 2014.
In the picture, the ICT2013B group during a study visit toTegelhagen Skolan, Stockholm.