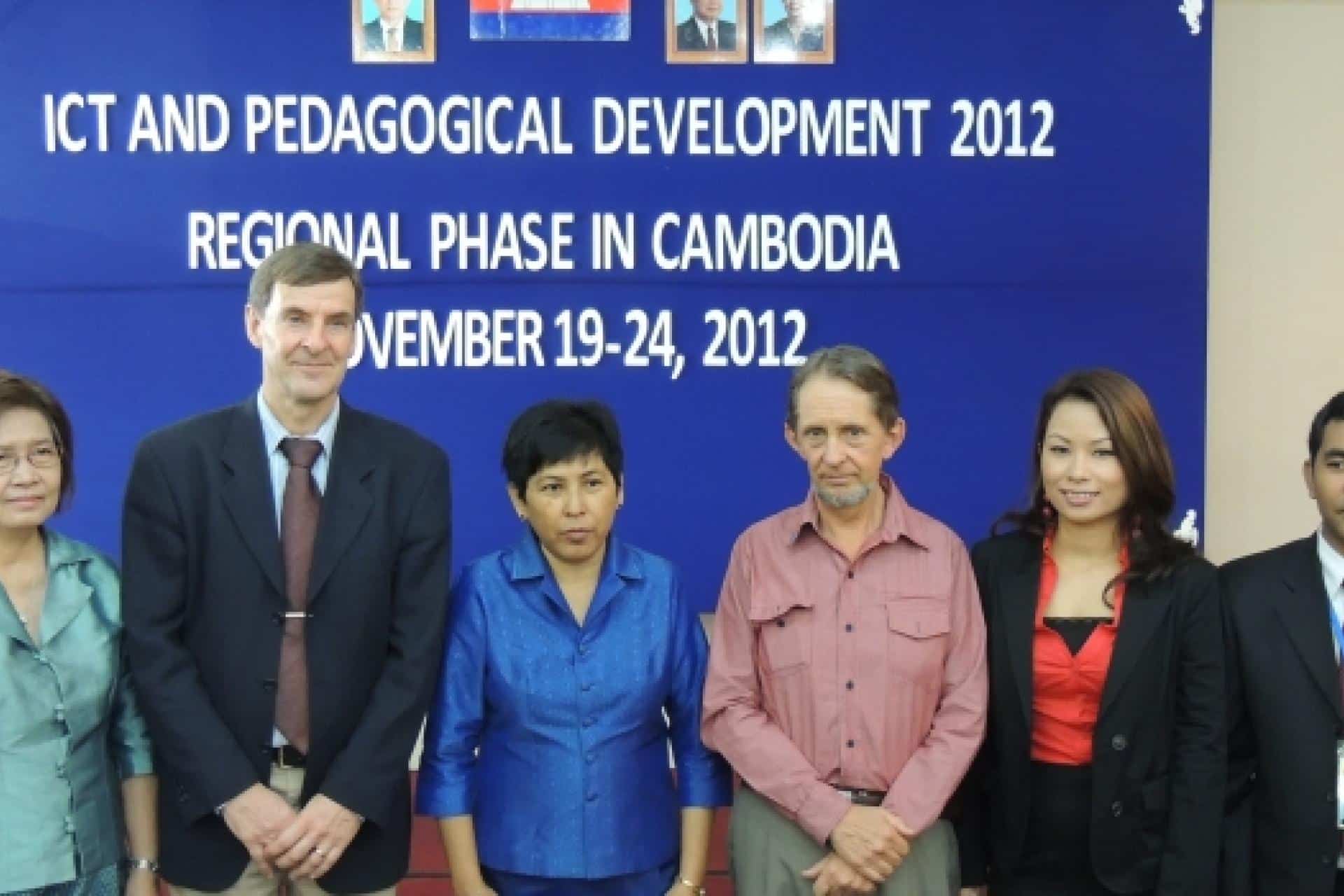 The first program ICT for Pedagogical Development held its regional phase in Phnom Penh, Combodia during November 2012. It was a succesful meeting in a welcoming country. A number of interesting study visits were made, and all the change projects were discussed and scrutinized by the participants. The "Unconference Session" was a great success, and a number of interesting subjects were covered in smaller groups.
The program was opened by Her Excellency Dr Phoeurng Sackona from the Ministry of Education, Youth and Sport (MoEYS) and by Karl-Anders Larsson from the Swedish Embassy in Phnom Penh.
In the picture from the left: Chim Manavy, Executiv Director, Open Institute; Bo Gillgren, Program Manager, LIFE Academy; Dr Phoerung Sackona, Secretay of State, Ministry of Education Youth and Sport (MoEYS); Karl-Anders Larsson, Counsellor; Sambath Lao, Programme Administartor, both from the Embassy of Sweden in Phnom Penh; Khy Phearun, ICT in Education Officer, Ministry of Education Youth and Sport.
Chim Manavy is a LIFE Academy Alumni from the ITP "Information Technology Management" in 2003.
Khy Pearun is a participant in the ICT4PD 2012 and one of the local organisers of the regional phase in Cambodia.