Certified for a Sustainable World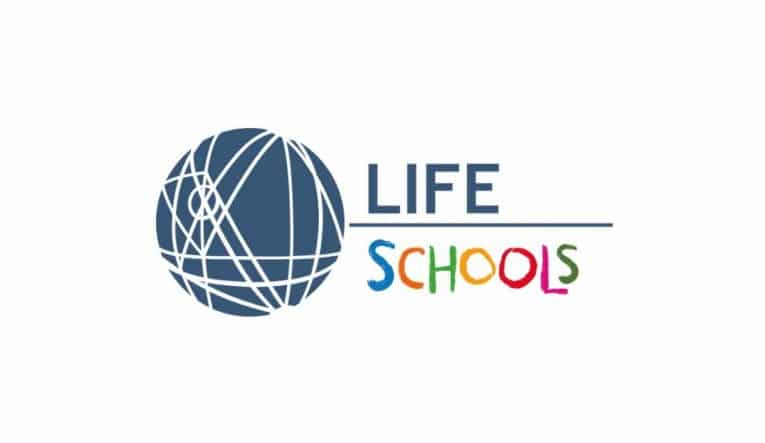 The concept "LIFE School" has been developed by LIFE Academy to empower and facilitate schools in integrating sustainable development into school curriculum and daily practical school activities by engaging management, teachers, school staff and learners. The process of becoming a LIFE School and its accreditation will lead to a more structured approach to include sustainable development in education. Having a LIFE School accreditation is a quality demonstration for a school that works with and for sustainable development.
A LIFE School is a school that:
Is certified by LIFE Academy.
Integrates sustainable development as a holistic approach to include environmental, social and economic issues in school activities, teaching and learning.
Engages management, teachers, staff and learners in the implementation of education for sustainable development.
Is based on a learner-centered pedagogical approach to encourage active learning.
Contact us if you like to know more about LIFE schools.
Mengo Senior School in Uganda is certified as a LIFE School
One year ago, Ms. Jackie Namakula was selected as the Change Agent of the Year by LIFE Academy for her dedicated work to integrate sustainable development at Mengo Senior School in Kampala, Uganda. She was awarded 1000 US dollars to encourage her ongoing work for sustianable development in order to become one of the first LIFE School in Africa. This autumn (2019) they were certified as a LIFE School.
– Mengo Senior school are privileged to be a Life school. We are motivated by the need to make learning more practical through activity based interactive approaches. We seek to stir a student to think beyond the classroom walls and realise that there are many ways of solving community problems and that the student is part of the team to answer issues in society, says Ms. Jackie Namakula.
What are your ambitions of being a LIFE School?
– We hope that our engagement in ESD and SDG activities will enhance skills like creativity, critical thinking, self initiative, teamwork, not only among students but also teachers and general community. We also hope that by the time a participant leaves Mengo Senior school, they shall have gained so much more than just the academic grades on the report card, they shall have been molded into all round responsible citizens equipped to serve their communities and the world, says Ms. Jackie Namakula.
Mengo Senior Secondary School is the oldest school in Uganda, founded 1895. It's a public school, and is ranked as one of the best Secondary Schools in the country. Read more: http://www.mengoss.sc.ug
Knowledge exchange with school in Sweden
Mengo Senior School have also started a collaboration with the school Älvkullen in the county of Wermland. One upcoming activity is an email chat between the students about technology and energy use in Uganda and Sweden.
– We look forward to the experiences and solutions students from these two countries will have developed by the February 2020, says Ms. Jackie Namakula.
---
Sundsta-Älvkullegymnasiet in Karlstad is the first Swedish LIFE School
During the past year LIFE Academy has been working together with the upper secondary school to plan and implement an Action Plan towards integration of Sustainable Development in teaching and learning as well as other school activities.
The concept of LIFE Schools builds upon engaging management, teachers, school staff and learners to work with Sustainable Development and the inauguration yesterday is a major milestone to celebrate their achievement of the planned activities thus far. We are proud and happy to continue our collaboration with Sundsta-Älvkullegymnasiet and wish them a great success.
Having LIFE School certification is a quality stamp for schools to show that they are working with Sustainable Development.
Below is a short film in Swedish about Sundsta-Älvkullegymnasiet. Students and teachers are describing what it means to be a LIFE School for them. The School is learning about sustainable development. To live up to being a LIFE school the whole school is set to a sustainable mindset and teaching includes and encourage questions regarding the global goals. For example students have been practicing to imitate a climate conference representing different countries.