LIFE Academy is pleased to partner with LSi Business School in Phnom Penh in offering a certificate programme on Sustainable Project Management to 30 mid-level staff from the business sector in Cambodia. The participants are now in the midst of this programme with Carl Göran (CG) Larsson, Project Management Expert at the steering wheel.  
LSi is a business school at university level and integrates sustainability in their teaching. Mr Hem Bonarin, a LIFE Alumni from LIFE Academy´s training program on "ICT and Pedagogical Development" 2016C is the Director of the school.
This collaboration between LIFE and LSi is a good example of possibilities for tailor making programs to the specific needs of the customers.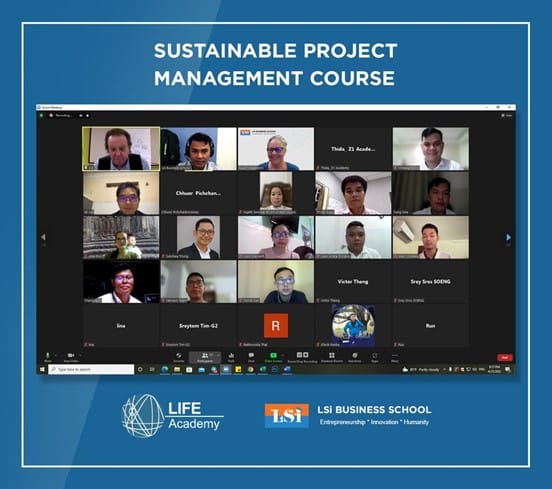 About the Sustainable Project Management Programme
LIFE Academy's Sustainable Project Management Programme is the first training of its kind that merges established methods and tools for Project Management with Sustainability practices, giving the participant practical skills for implementing projects in a sustainable way. The training is unique in its focus on using Sustainability in the processes of Project Management, and not just in the end result of a project.
The programme is designed for those who want to develop their role as a Project Manager and also learn how to integrate Sustainability practices in Project Management methods.
The objective of the programme is to train anyone involved in Project Management and/or Sustainability to be able to plan, implement and complete projects taking into account the three P's of Sustainability – People, Planet and Profit.
Read more about LIFE Academy's Sustainable Project Management Programme here.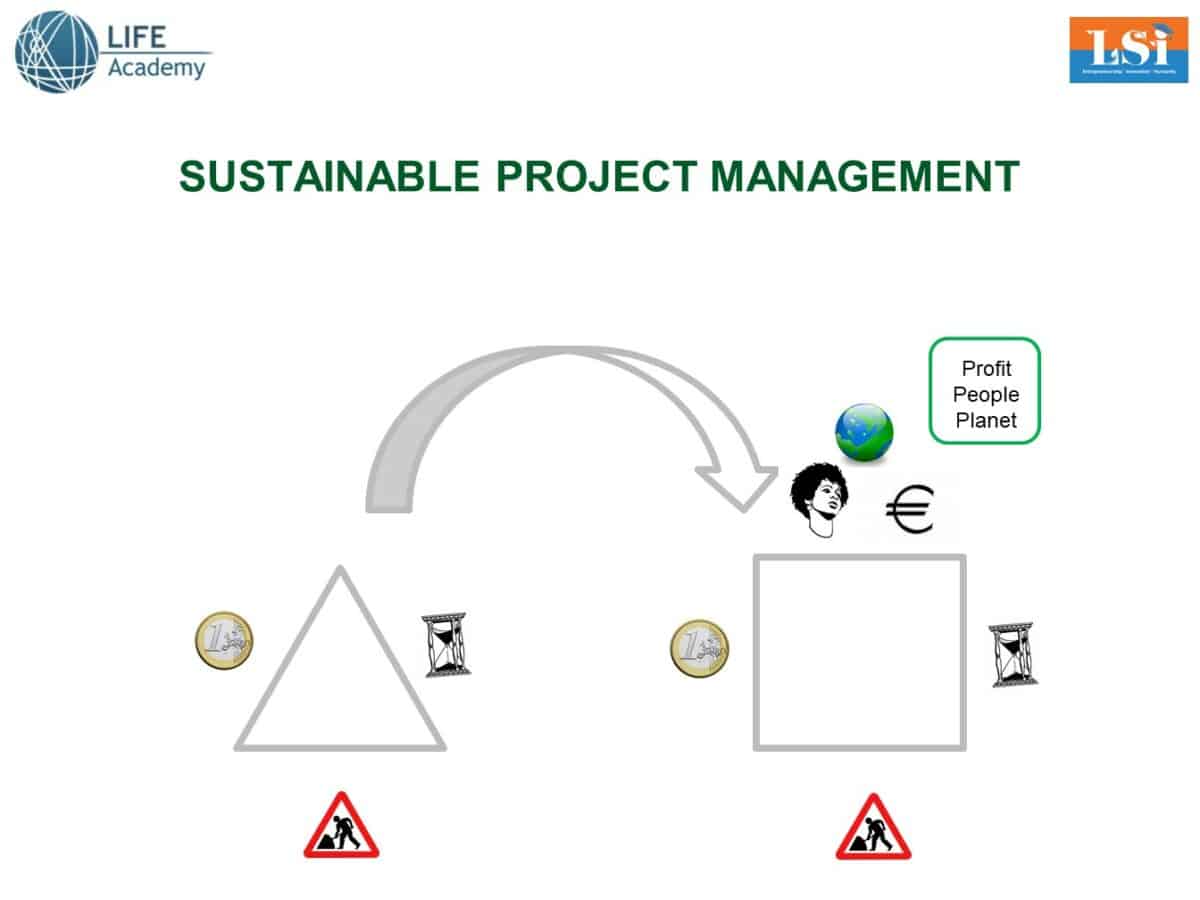 About LSI Business School
Learning for Success Institute (LSi) was founded on April 1st, 2013, by Mr. Khim Sok Heng. It was originally intended to train and educate the youth and students to be self-disciplined and self-confident and to have a clear goal in life, and skills in communication, leadership, and a profession for their future and societal development.
LSi's vision is to become a leading higher education institution to offer SME Management programs in the country and their mission is:
To create English working and learning environment
To promote outcome-based teaching and learning
To build-up national and international academics and business partnerships
To upgrade the qualification of teaching and non-teaching staff
Read more about LSi Business School on their website here.