We took the opportunity to ask a few of the participants from the Renewable Energy Programme (REP) 2 and 3 about their experiences, learnings and takeaways from the programme. Here is Solomon Alemu Tsehaye from Ethiopia and the Renewable Energy Programme 3.
The Renewable Energy Programme 2 and 3 was completed with a Way Forward Phase in South Africa in the end of 2022.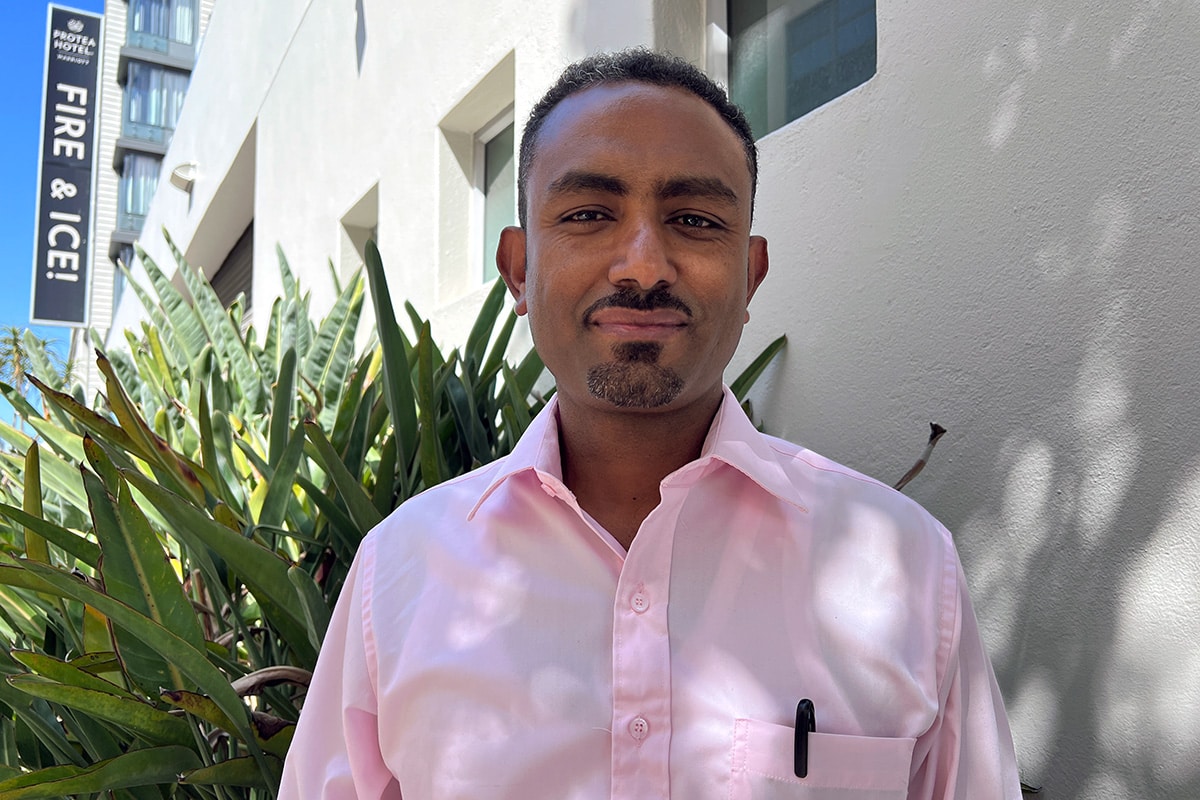 Name: Solomon Alemu Tsehaye
Position: Energy Advisor
Organisation: SNV. Netherland Development organisation
Country: Ethiopia
Programme: Renewable Energy Programme 3
Quote from the interview
Have you started to implement your knowledge with colleagues and in your organisation?
"Our Change Project is a component of the Ministry of Water and Energy, being implemented project in terms of providing technology. This is the consensus that we had a signed agreement with the Ministry of Water and Energy. (…). Our final Change Project is developing technology, which is cooking biomass technology. So, we developed and finalise it in South African Phase (…). As early achievement, Early Win, we already updated this progress for the Ministry of Water and Energy. They are waiting for the final document of the Change Project to integrate in the existing project they are implementing."

Solomon Alemu Tsehaye, Ethiopia, REP 3
Watch the whole interview
Watch previous video interviews